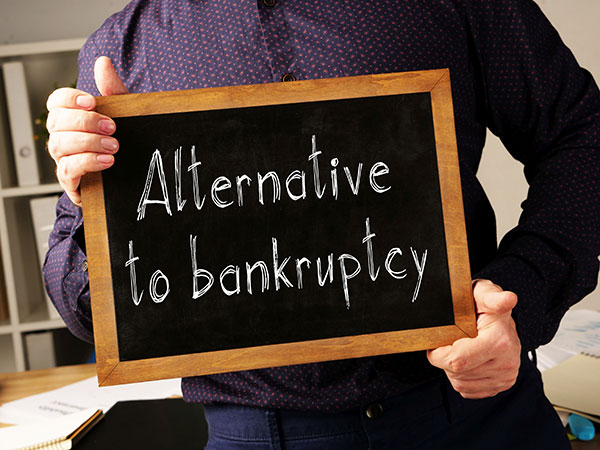 We expose the Top 12 insolvency 'red flags' and what can be done about them
From cash flow problems to losing clients, to being unable to pay employee wages: Business owners are being encouraged not to ignore early insolvency signs as they may find themselves liable into the future.
In a recent conversation with Momentum Media's MyBusiness, national business recovery and insolvency firm, Jirsch Sutherland sounded the alarm bell, drawing attention to 31st December 2020 as the date that the Australian federal governments COVID-19induced moratorium on insolvent trading would end.
The first tranche of JobKeeper 2.0 saw the temporary increase in the statutory demand threshold, along with the commercial eviction moratorium (for some states)however given that these too, would be ending, could well see further pressure on those businesses that were already feeling burdened.
According to Bradd Morelli – Jirsch Sutherland's national managing partner, it means it's "crunch time" for businesses.
Bradd said… "it's vital that businesses don't ignore the warning signs of insolvency – otherwise they could miss the window to take corrective action."
"Not only that, but directors could also retrospectively be held personally liable for insolvent trading – from when the temporary COVID-19 Safe Harbour changes to the Corporations Act came into play on March 25, 2020."
Here are the Top 12 warning signs a business's solvency could be at risk:
Poor or no cash flow
Unable to pay your bills
Unable to pay staff wages or superannuation
Poor quality books or record keeping
Net asset / (liability) position
Losing clients regularly
Having secured special payment arrangements with creditors
Enduring disputes between business owners and/or company directors
High staff turnover, poor culture, and lower competency levels in staff
Substantial bad debt write-offs occurring
Physical deterioration or poor appearance of your business premises, staff uniforms, anything that is public forward facing, etc.
Difficulty or inability to access finance
It is imperative that business owners and company directors understand that whilst it may not be their fault that their business is in trouble, it is their responsibility entirely, to act.
Do not worry, it's not all bad news though for business owners that might find themselves having solvency problems.
Early action or intervention could mean the world of difference between turning a business around or allowing it to fall into liquidation.
Seeking professional advice early, is the recommendation by ASIC to company directors, from suitably qualifiedindependent advisors about their company's financial affairs, to investigate the options that may be available to them to manage COVID-19 disruptions.
If business owners were able to recognise the early warning signs that their business is in trouble and act on them, as quickly as possible, they can give their businesses the best chance of survival. Or alternatively, to wind them up with minimal losses, achieving the best possible outcome. It may also assist in avoiding financial hardship for years into the future.
Therefore, working with a business recovery/insolvency specialist, means that if you have been trading whilst insolvent (which by the way is illegal), the matter can be handled in a controlled and timely manner, mitigating risk and assist to prevent against subsequent action being taken once the insolvent trading moratorium ends.
As a suggestion here are Six Steps business owners should take if they notice any of the above warning signs:
Act quickly – do not lose time waiting to see if the situation improves
Contact your accountant first, then perhaps a business recovery/insolvency specialist, second
Arrange a meeting with management, partners, or directors to discuss
Try to identify the reasons for the warning signs
Review your financial position or organise for it to be done on your behalf
Prepare a strategy to deal with any issues as they arise
No business owner ever starts out in business with the goal in mind of one day becoming insolvent, but it does happen.
Notice the warning signs early and take immediate action to try and turn the situation around, rather than burying your head in the sand and pretending to ignore the issue.
We hope this article has assisted you in identifyingthe Top 12 insolvency 'red flags' and what can be done about them
******
Did you know that Business Broker Coach offers Business Consulting services? If you are considering growing your business or organisation and would like some assistance, then please reach out to our resident Broker Growth Consultant, Darren Giles