Featured In






























Our 'Best-In-Class' Sales Training is for Business Brokers who are…

Not Generating Enough Listings?

Working too
many hours?

Not Making
Enough Sales?

Overwhelmed with
technology?
Are The Business Brokers On Your Team Often…
1

 Missing out on Listings to low skilled, poorly trained, discount Brokers?

2

 Struggling with practical Time Management strategies?

3

 Finding it challenging to know who to Prospect and what to say?

4

 Wanting to improve their 'Appraisal + List + Sale + Settlement' ratios?

5

 Seeking to List more Businesses and earn Higher Fees?

6

 Desiring to achieve increased Sales volume with less time and effort?
Then speak to us today, to discover how our customized and tailored Sales Training solutions can deliver rapid, impactful, and tangible results to you and your team. Our proven methodologies and strategies have the power to smash through the barriers currently prohibiting your team from reaching entirely new levels of success.
When Business Broking organizations are looking to improve the efficiency and productivity of their teams, they often engage the services of Broker Growth Consultant, Darren M. Giles.
With in-excess of 30 years of business and industry experience and 11 of these as a multi-award-winning Real Estate professional, Darren understands what is required to be a consistently high performer and operate at elite levels, on an ongoing basis.
Since 2016 Darren has delivered sales training to Business Brokers, from rookies through to Million Dollar performers, in almost every state of Australia, and has recently expanded his service offering to include New Zealand.
He exhibits a solid understanding of the pain points and blockages they'll likely experience at various times in their broking career, and works hard to deliver his proven, time-tested strategies that generate verified results.
If you desire to have a more confident, happier, in-control and profitable team of business brokers, then let's have an open discussion to see how we could assist you, to unlock your team's full potential.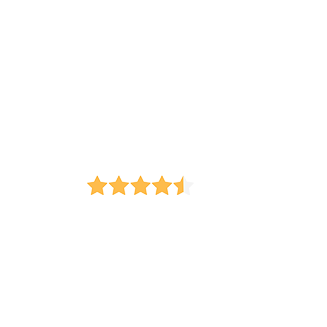 Our Sales Training Courses are Designed to Deliver Rapid, Impactful and Tangible Results…
All our sales training is customized, tailored and branded to suit your individual requirements.
As a topic thought-provoker for your own brokerage's training, please see a list of popular topics to select from below. However, by no means, is this an exhaustive list… far from it!
We're highly accomplished in all areas of Sales Training for Business Brokers, so when you're ready and available, we'd love to sit down with you and discuss your individual requirements for training.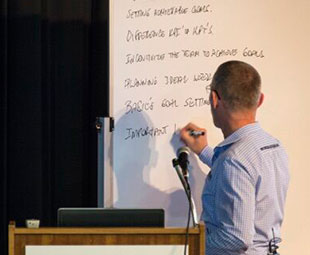 APPRAISALS
Learn the persuasive language and techniques to a saavy pit chat every Appraisal every time.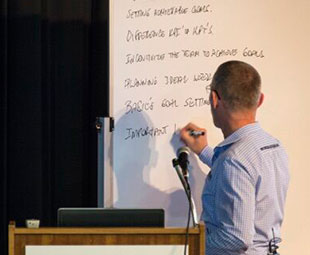 AUCTIONS
If selling 'Real Property' with a Business, we'll teach you the A to Z's of the Auction process.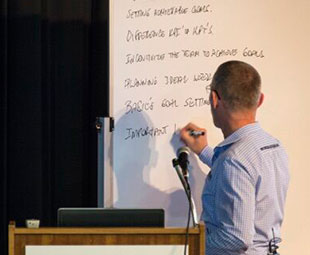 BUILDING EBU'S
Considering building an effective support team to take you to the next level? We'll show you how!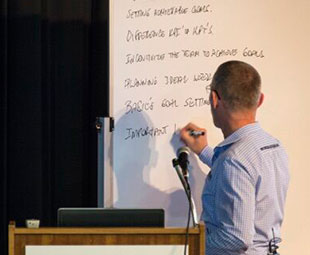 COMMUNICATION
It all starts with the art of listening. We'll teach you how to Communicate like a true professional.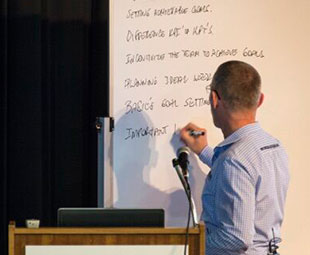 CONVERSIONS
We'll teach you to improve your all your Conversion from Appraisal to List etc.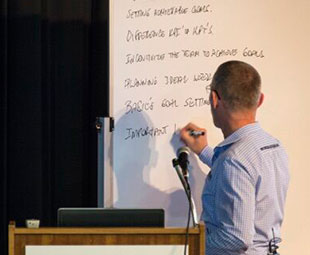 GOAL SETTING
Learn simple and effective methods to set and achieve realistic Goals with ease.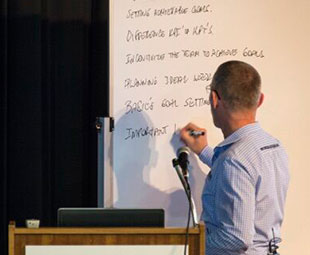 MARKETING
We'll educate you on how to write Effective Business Advertisements that generate Sales.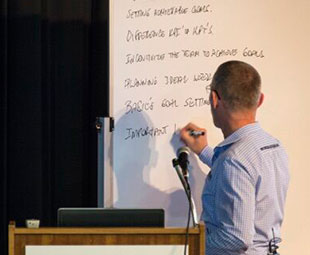 NEGOTIATION
Discover the powerful ways to unlock a successful Win-Win Negotiation every time.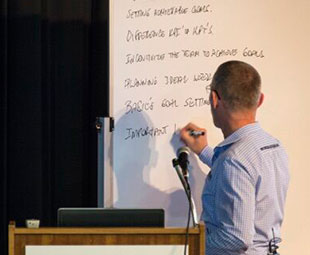 PLANNING
We'll educate you on the top three recession-proof Plans you'll need to survive and thrive.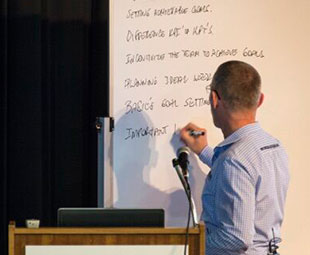 PRODUCTIVITY
Task and Time Management mastery is your profound key to success in broking.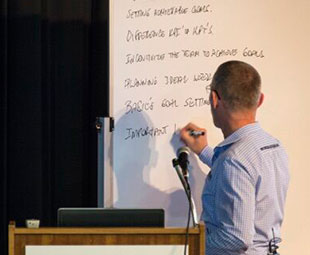 PROSPECTING
Including Personal 'Brand' Building… we'll teach you the latest cut through approach.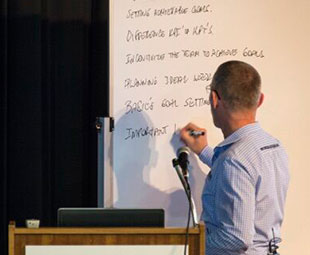 SALES SCRIPTS
Our proven Scripts and Dialogues for every situation will give you a feeling confidence.
Top 15 Benefits of Ongoing Broker Training and Development
You'll be impressed by the benefits and resultant flow-on effects, a small-scale investment in your most important asset (your Brokers) can deliver. We reveal below, the likely areas where you will see beneficial returns on your investment.
1

Staying abreast of industry and legislative changes

2

Expands their capacity to adopt new technologies

3

Keep ahead of competition maintaining team freshness

4

Identify skill gaps and a range of team weaknesses

5

Ongoing maintenance of skills and knowledge

6

Advanced training further enhances a broker's skills

7

Incentivized training offers career path development

8

Renders an increase in job satisfaction levels

9

Enhances a pathway to internal promotion opportunities

10

Provides an opportunity to attract new talent to your business

11

A structured training plan assists in embracing organizational goals

12

Proven to assist in succession planning for principal business owner

13

Often reduces employee turnover along with ongoing recruitment costs

14

Improves efficiencies in processes, resulting in financial gain

15

Maintains your team cohesiveness and improves employee confidence
Protect the investment you have already made in your Broker's today! Empower your team with the skills, knowledge, and resources they need to excel in their careers. Continuing Professional Development (CPD) is a requirement for every broker age organisation who desires to be extraordinarily successful.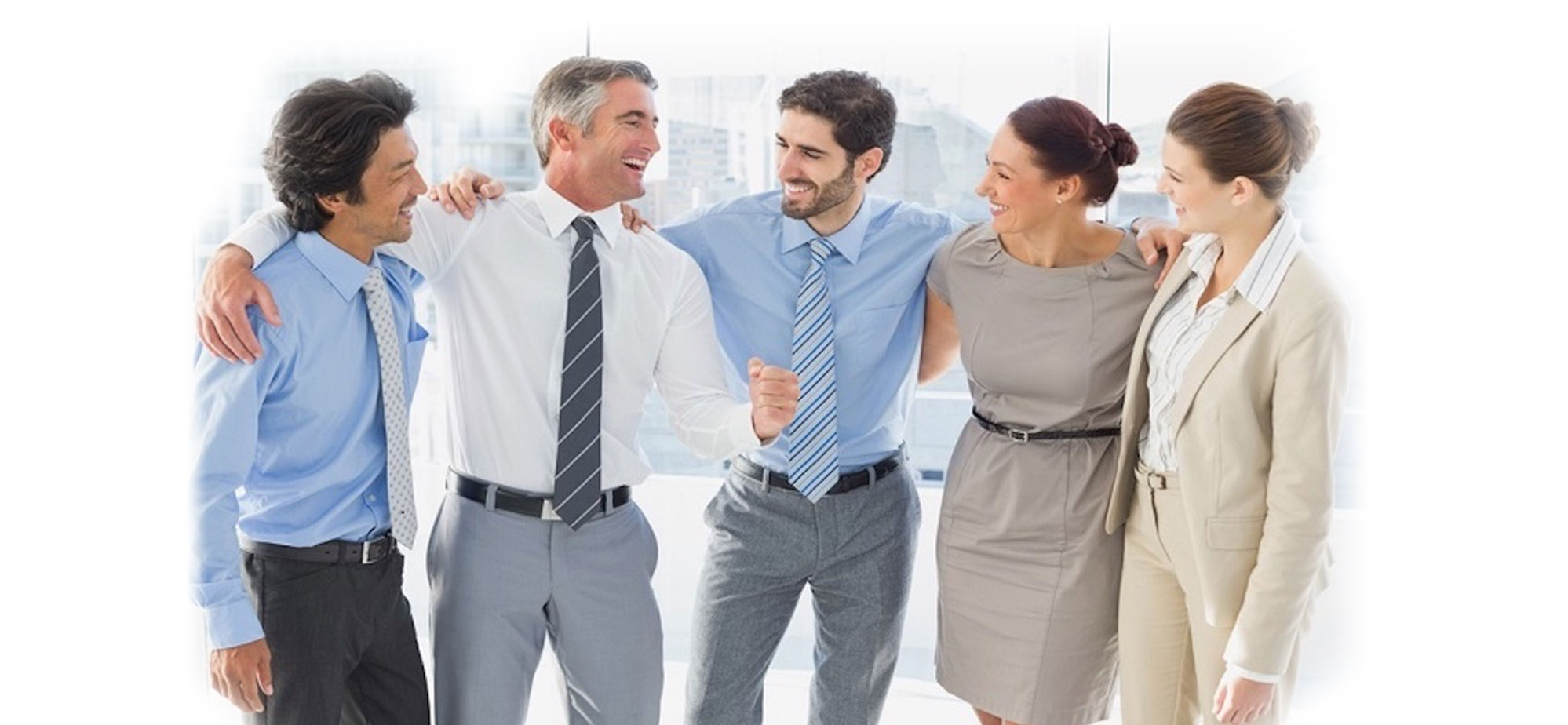 Testimonials
"Very knowledgeable and lucid presentation."
Hugo M
Business Broker
"I enjoyed and benefited from your presentation. Thank you!"
Harry N
Business Broker
"Specific, informative and relevant, what else do you need."
Owen M
Business Broker
"Great session, makes you aware of your true ability to achieve goals."
Jas S.
Business Broker
"Fantastic relevant tools which I'll be able to use moving forward."
Nicholas K
Business Broker
"Great session, plenty of interaction, good content."
Ian S
Business Broker
"I enjoyed the content as it helps reinforce my internal thoughts and confidence."
Juan P
Business Broker
"Clearly delivered the information. Very well prepared, easy to understand, gave clear directions. Fantastic trainer!"
Lily S
Business Broker
"The best training session I've been to in 10 years."
Lincoln B
Business Broker
"Darren was great. Very organised and runs a relaxed and focused session. The content and delivery was excellent. Another well prepared training session from a professional presenter."
Bruce C
Business Broker
Training Venue of Your Choice
We will happily assist you with Sales Training for Business Brokers in any location or venue of your choice, in either Australia or New Zealand. Additionally, we offer you the opportunity to decide if you would like us to provide the training In-Person, or Online, via Zoom Video Conferencing.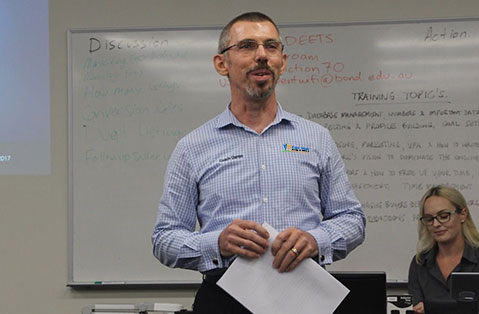 On-Premises
If your corporate office has its own board room or training room large enough to accommodate your team of brokers for training, then we can come to site and personally deliver the sales training on-premises. Or as an alternative, via Online Video Conferencing, beamed directly into your premises for your brokers to watch at their desks. However, in our experience, an In-Person delivery ultimately provides the best learning experience for all training attendees. Conducting On-premises training is also usually the most cost-effective way of delivering sales training to your team.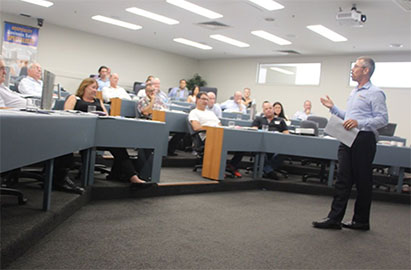 Off-Premises
If you simply don't have sufficient space on-premises to support onsite sales training for your Business Brokers, then we will happily accommodate the delivery of training in an Off-premises location organized by you.  This may be facilitated through the external hiring of a training venue or conference room in your desired location.  Often times, these types of facilities will extend to you the provision of catering for your team (if required), thus saving you time and money in the organization oft his yourself.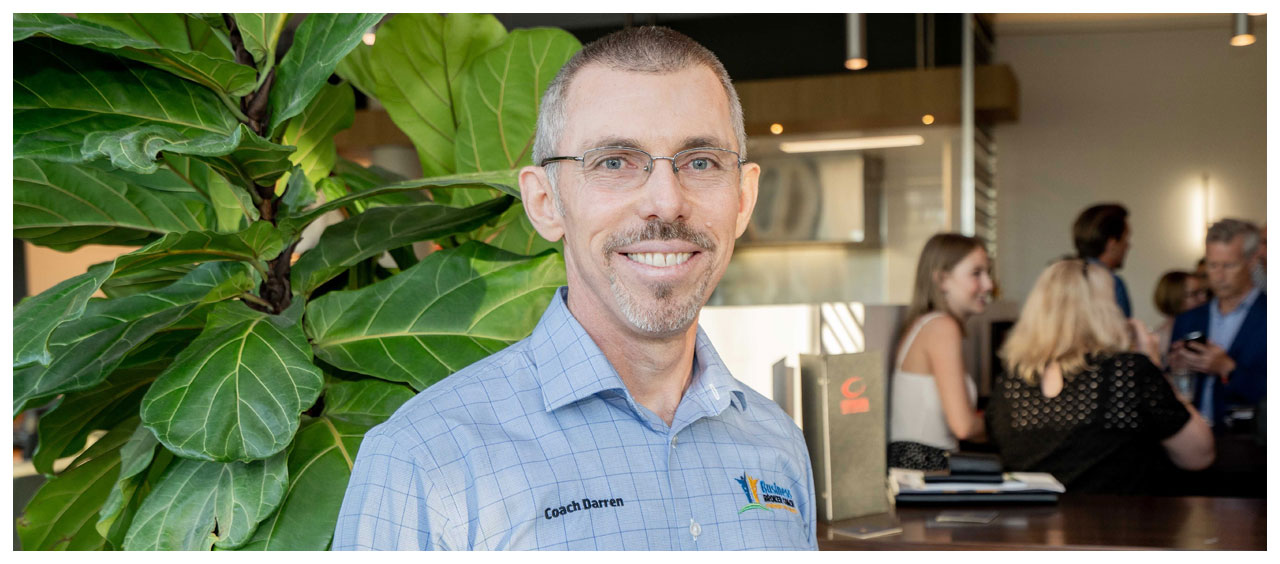 Country Of Your Choice
No matter where you are located in either of these two great countries, Business Broker Coach can provide professional Sales Training for your Business Broking team.
Our training knows no bounds, so whether you are City or Regionally based we can accommodate you either way.  As part of our Training Needs Analysis, we will discuss a range of options with you, for your consideration.
All our sales training comes with our unique 100% Commitment Guarantee.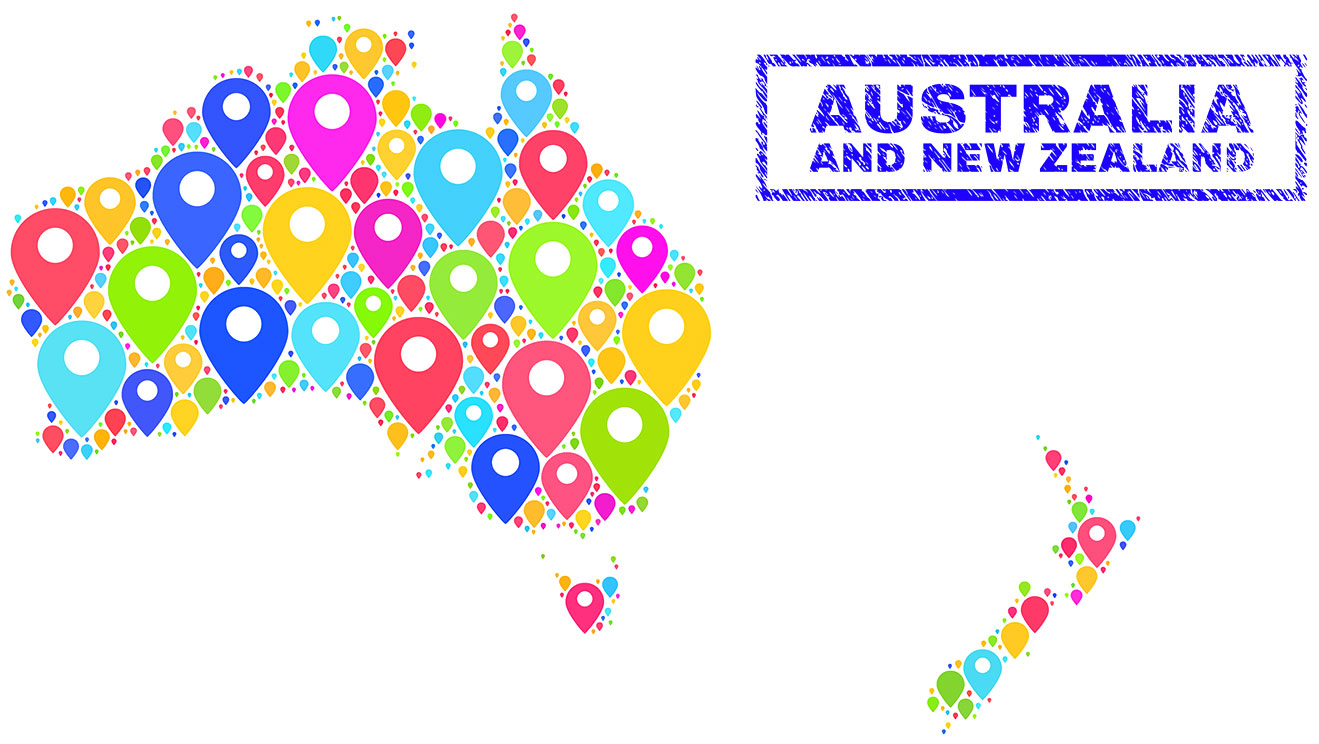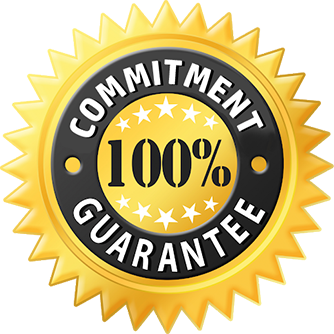 GUARANTEED
We offer you our unwavering commitment to provide the best possible learning outcomes for your team of Business Brokers, in the following ways…
1

Early arrival, room, and equipment check, with On-Time Start.

2

Consultative Training Needs Analysis conducted prior.

3

Master Training Workbooks / Materials delivered early.

4

Maintain High Broker Personal Engagement factor.

5

Varietal Learning Modalities utilized during all training.

6

Individually tailored Training Solutions to meet your needs.

7

Sufficient time allocated for Broker Q & A at session end.

8

All training customized with your Branding.

9

Only Best-Practice Methodologies taught.

10

Feedback provided post-session to Employing Organization.

11

We deliver on all In-Training promises to Brokers.

12

Provision to Brokers of Session Slides, Doc's, Tools etc.
PROGRAMS
It's your choice as to the length of the training session you'd like us to deliver. This can be discussed when we conduct your FREE Training Needs Analysis and following this, we promise to tailor our training solutions to meet your sole requirements. As we passionately believe no two clients are the same.
Our New Hourly Training sessions are great for Sales Meetings and brief on-point training, whilst our more traditional options of both Half Day and Full Day training sessions, are an old favourite and instill great learning outcomes.

Hourly
Training

Half Day
Training

Full Day
Training
Check Below To See Our Major Service Locations across both Australia and New Zealand